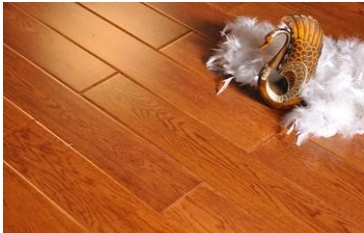 In recent years, the wooden floor price table represented by solid wood floors and engineered wood floors has risen by as much as 20% or more, while the prices of laminated Wood Flooring and composite wood Flooring in the low-end market have been suppressed in both the market competition and raw material prices. The price was basically flat, and some wood flooring prices rose slightly.
First of all, in the solid wood flooring price list, the main factors leading to the increase in the price of wood flooring are the shortage of timber resources and the continuous rise in the prices of wood floor slabs. The prices of solid wood flooring such as teak, rosewood and other Southeast Asian timbers rose by an average of 80 yuan/square. The disc bean, fan eyes and other popular solid wood floor prices rose 40 yuan. Among them, the prices of the top ten brands of solid wood flooring represented by nature floors and shellac floors are as high as 60 yuan or more.
Secondly, according to relevant investigations, the price of laminate flooring has also become the main driving force for the price increase of wood flooring. After the prices of 8mm and 12MM reinforced wood flooring in the market are currently flat in 2013, the average price of the market has increased again in June and is now higher than in previous years. In the same period, it rose by more than 5%, while the floor price of the top ten brands of laminate flooring with the iconostasis floor and the shellac flooring floor increased by more than 10%; it became the fastest rising in the price list of composite wood flooring. Two laminate flooring brands.
According to relevant industry sources, after September 2013, the price of composite wood flooring represented by multi-layer solid wood flooring will increase slightly, but the overall price of wood flooring still maintains a steady increase.
Melamine Particle Board is mainly used for furniture and carriage of bus, train.The bace&back are the Veneer surface, such as Okoume, Bintangor, Pine, Birch, Poplar, Pencil cedar, Maple, Cherry, White Oak, Sapele, Beech, Red Oak, Ash etc.Melamine paper is the most popular to be as the face board, it is abrasion resistant, heat resistant, fouling resistant, clean is simple.The Engineering Wood is also as the face and back surface. It is more cheaper and beautiful, can reach the same wood grain effect as the veneer surface.And we have High Quality Particle board .LULI Group Co. Ltd, well known as the leading manufacturer for wooden, steel and paper products, located in Shouguang, Weifang, Shandong, China. Since the foundation in 1985, it focus on the production of Plywood , venner, MDF , Particle Board , Door Skin , Blockboard , Finger joint board, OSB , paper, Steel etc.And we have Outdoor Melamine Particle Board.
Melamine Particle Board Details:
size:1220*2440MM 1250*2000MM 1525*2440MM 1830*2440MM
THICKNESS:9MM-40MM
MATERIAL:POPLAR, COMBINE, PINE
GLUE:E0, E1, E2
CERTIFICATION:CARB, FSC, CE
Melamine Particle Board
Melamine Particle Board,Melamine Faced Particle Board,Outdoor Melamine Particle Board,Melamine Laminated Particle Board
Luli Group Co.,Ltd. , http://www.cnluli.com