1, a sub-thickness hard, the thinner the more deformation of the sheet.
2, the quality of the plate is good, the substrate is very important. Willow cedar is hard and the poplar density is a bit loose.
3, the surface should be smooth, texture, color, and natural. Nine dragons are different, natural color is the nature.
4, wood board substrate to see the core, hollow bark annoying. If you want to use wood to ensure that quality commitment to ask.
5, buy a layer of skin, this is wrong. The same variety is the same batch, each household is the same.
6, the plate does not only look good, internal quality is the key. Process equipment and management, Dachang Xiaochang 10 million. These are difficult for you to certify. Choosing a brand is a shortcut.
7, to buy authentic board, brand to find monopoly. There is no Phoenix in the coops, and the grocery store can't distinguish between true and false.
8, decoration is not afraid of trouble, afraid of formaldehyde. See aldehydes do not be afraid, the data comes to speak. EO is the most environmentally friendly and E1 is also very good. If you use E2, don't forget to do it.
9, home improvement should be environmentally friendly, the plate should be selected. Series matching is a guarantee that one standard is not used.
10, decoration to personality, design to ensure. At the end of the day, try to taste the effect and be content and not impulsive.
11, decoration in order to taste, new types of plates to match,. The hall was lit at the dragon's point and the neighbor was home to the neighbor.
12. It is very hard to make money now, but don't save money. A shop asks price three times. Rebates slash off. Good value for money, good faith, clearly rest assured.
13, plate varieties and more specifications, a sub-price goods. Only in the short term, the decoration will become permanent.
14, three-point plate for seven points, with good use may be carpentry. Do not forget to read the instructions before use, the quality of the points clear.
15, quality issues in case of retention of the certificate is the key. Commitment cards and shipping orders, a lot of them all.
16, details determine the success or failure, service security.
Plate purchase decoration design home decoration formaldehyde
1, Product Descripion
Different mother of pearl materials can be provided for jewelry box, such as Tahiti black mother of pearl, golden mother of pearl, white mother of pearl, New Zealand paua shell, Chinese river shell,etc.
Item name: jewelry box
Color: different colors to be chosen
Material: polyresin with mother of pearl, wrapped with lint inside
Size: can be customized
Feature: eco friendly, handmade, shell mosaic
Usage: for home & hotel
Lead time: 2-5 days for sample, and 15-40 days for bulk order according to order quantity
Payment term: T/T 30% deposit prepaid and the balance is paid before shippment
2, Feature of Mother of Pearl
1), Exquisite pearl texture
MOP is the mother of pearl cultured all kinds of pearls, and the colors are natural and lustrous, elegant and charming.
2), Breath of the Oceans
Because of sea differing climate of the would's sea area, it cultivates natural and colorful mother of pearl. With special textures and shades, the colors of MOP are pearl white, golden, champagne, pink and mysterious black,etc.
3), Green and Natural
Mother of pearl cultures the pearl; It's very strict to the environment of growth waters, so the worldwide pearl farms select the fine-quality waters for breeding.
4), Enviromental protection and health
The vast majority of pearls are cultured. Also we have passed SGS certification, which shows our products are completely harmless to human health. It complys with the modern design concept of enviroment protection and returning to its original nature.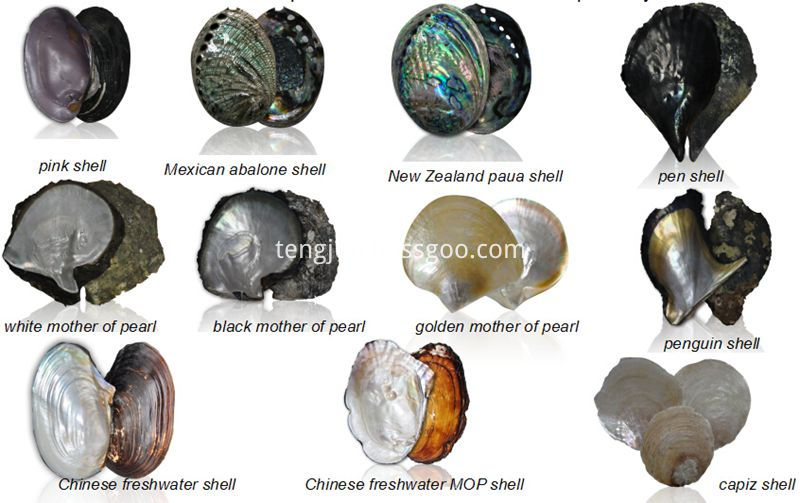 Girls Jewelry Box,Personalized Jewelry Box,Watch Jewelry Box,Jewellery Gift Boxes
Jiangxi Zhaojun Industrial Co.,Ltd , http://www.zhaojunshell.com