Specification:
CE SGS ISO
Origin:
Qing′dao, China
Shuttering Magnets for precast concrete industry
These magnetic boxes have very strong adhesive force to fix the framework to the steel table. They are easily operated and can be reused for many times.
Part no.

L

W

H

Adhesive force

weight

mm

mm

mm

KG

N

Lbs

KG

AT-450

170

60

40

450

4410

991

1.8

AT-900

280

60

40

900

8820

1982

3.0

AT-1300

320

120

60

1300

12740

2863

6.2

AT-1500

320

120

60

1500

14700

3304

6.6

AT-1800

320

120

60

1800

17640

3965

7.2

AT-2100

320

120

60

2100

20580

4625

7.5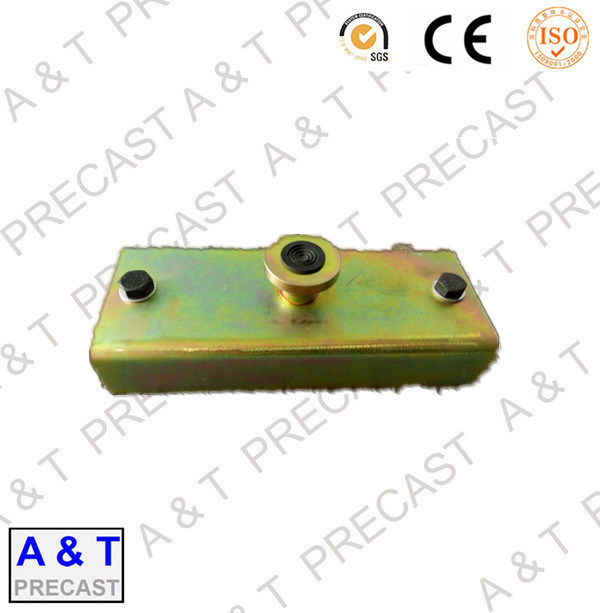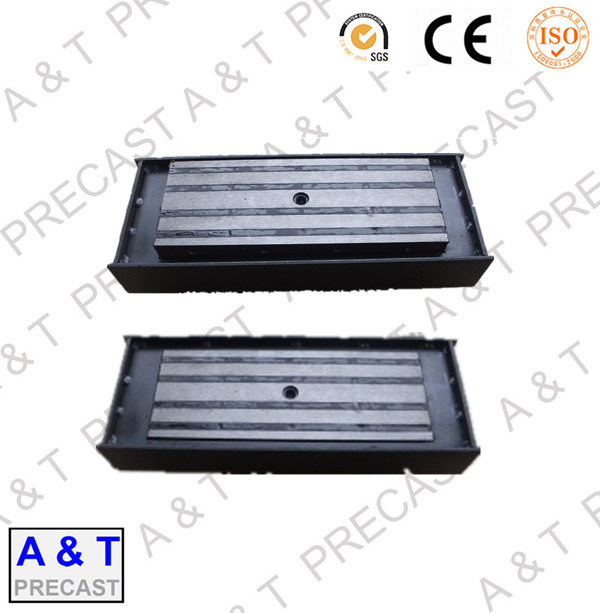 SPECIFICATION
:
1. The special design of neodymium magnetic core forms super strong magnetic circuit and magnetic force;
2. Surface treatment can be Zinc plating, epoxy coating, balckening, etc. or using stainless steel;
3. Customized dimensions and specifications are available.
APPLICATION:
Shuttering magnets are widely used in precast concrete industry, the strong magnetic systems fix the frameworks onto
steel table, they are easily operated, save labor cost and improve efficiency.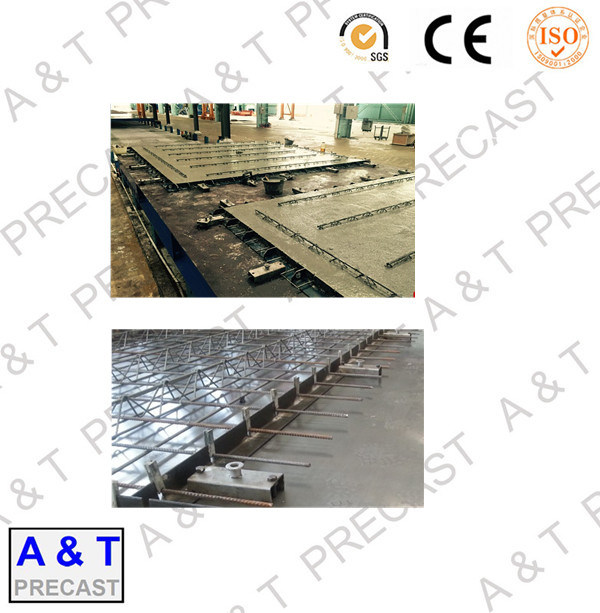 Application of shuttering magnetic boxes to fix the framework onto the steel table in precast concrete factory.
FAQs
1. Where is your location?

We are located in Qingdao City of China and are closed to Airport. It takes 30minuts by car from Liuting Airport our company.

2. How long has the company been established?

AT INDUSTRY was established in 2009. There is 6 years exporting experiences.

3. How many employees do you have?

Administration / sales    4
Engineering / design as our partner     8
Production as our partners 120
Quality assurance / inspection   10

4. Which countries do you export to?

U.S.A, Germany, France, Italy, UK, Brazil, Middle east of Asia, Thailand,

5. What proportion of your goods are exported?

100% of our production are exported to all over the world.

6. How long does it take to receive samples?

a) Pattern:30-45days after order 
b) Sample:30days after pattern finishing.
c) The lead time is the general production period and does not include the transportation time.

7. New product development process

Got tooling order and sample order with 50% deposit---Hold a meeting with the relation dept. to ensure the developing schedule---Design pattern, fixture and gauge and making them in our house---mold steel buying---Machining---Inspection---Send out the sample with initial inspection report.

8. How long is the manufacturing lead time?

Mass Production:Â 90days after sample approval by yours.
The lead time is the general production period including the transportation time.
We could make some special production arrangement effectively if customer has urgent need.

9. What basis can we buy goods?

We generally offer customers prices FOB& CIF (Carriage, Insurance & Freight). The CIF includes the freight cost to your nominated sea port.
We do provide clearance of goods which needs to be handled by a local freight forwarder.
All local costs and taxes are the responsibility of the buyer. We are happy to offer advisement on shipping if required.

10. What are the payment terms?

Payment terms are negotiable and will improve for long term customers.
During the initial stages, we request 50% of tooling fee in advance with the balance payable on acceptance of samples.
Production orders can be negotiable. We prefer 50% deposit and the balance by T/T before sails. But sometimes T/T 30 days after sails would also acceptable.

11. Which currency can we buy in?

We can deal in USD / Euro currency / GBP.

12. How long does it take to ship goods from China by sea?

It takes about 5 weeks to European ports plus 1 week customs clearance, so you can get the container within 6 to 7 weeks. It takes about 2 weeks to east coast and 3 weeks to west coast US ports. All sea goods are shipped from Qingdao Port.

13. How long does it take to ship goods from China by air?

It takes about 7 days to all major destinations.

14. Can we visit the factory to conduct an audit?

Yes, you are welcome to visit our partner factory by prior agreement.

15. How do we retain client confidentiality?

We are happy to sign Confidentiality Agreements with customers and will honor them.

16. Which languages do we do business in?

Although we do business with many countries around the world, we can only communicate effectively in Chinese English.
All information supplied should therefore be supplied in this form.

17. Is there a minimum volume of business required to conduct international purchasing?

There are no minimum volumes, but the prices of the goods, plus the fixed costs of importing makes it more economical to buy in high volumes. All potential customers will be assessed on an individual basis to determine if it appears a viable option for all parties to develop a relationship.

18. What type of parts you are specialized in?

Our business contains two areas,
one is for construction precast including lifting system, rigging hardware metal parts.
 
Another is customized metal business of quality sand castings, investment castings, lost foam castings, hot forgings, cold forgings, stampings, machined parts, injectionmolded plastics parts, etc.

19. Which kind of equipments do you have?

Forging friction press 160Ton, 300Ton, 630Ton, 1200Ton
Casting furnace of 200kg, 500kg,1000kgs, 2000kgs
Press of 63ton, 120tons
CNC Machining center
CNC Vertical Lathe
CNC Lathe center
Boring machine
Drilling machine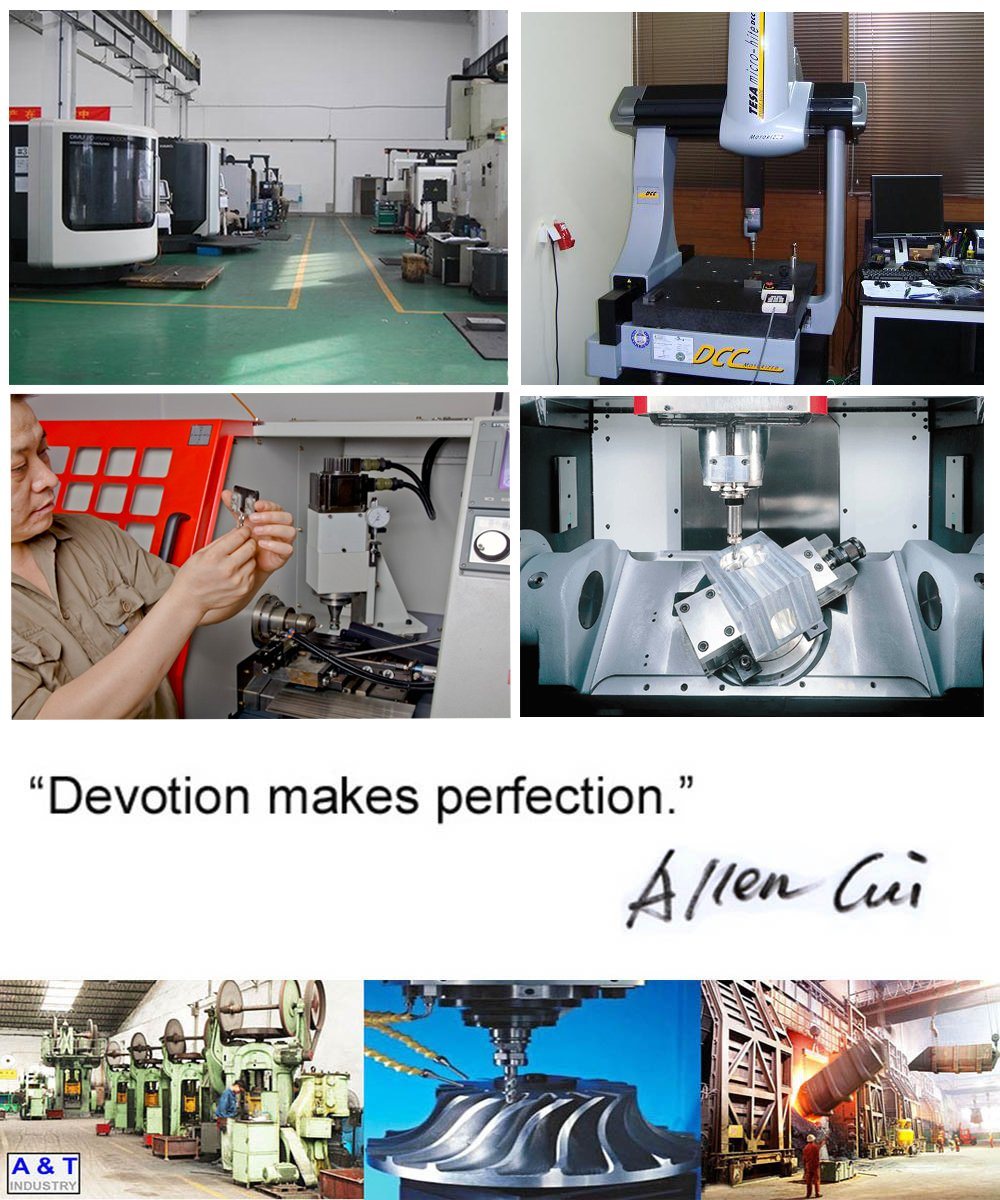 CNC Machining
CNC machining from aluminum block to certain shape to fit in the system. The advantage of CNC machining parts is to reduce the size and minimize the space in need, and no need for extra tooling cost, it's good for prototype and small to medium quantity order for rapid into market.
MPI have two division, electronics design & assembly house and metal stamping & CNC chop.We can provide OEM Sheet Metal Stamping Service.OEM CNC Machining Service.ODM Power Electronics Design and Assembly.ODM LED Driver.ODM Security AC/DC Power Supply.ODM Access Control Power Supply and so on.
In Electronics shop we provide our professional skills on power electronics design and manufacture. From A to Z, we can help you translate your idea into real products.
Our Metal shop provide professional stamping service which include creating mold, stamping and surface treatment. The implementation of CNC machine provide high precision machining parts and machining service to our customer.
Over 20 years experience on doing business with US and EU customers. We can understand what you need and what you concern.
We are able to reply to customer within 24 hours, which can let you speed up your decision and solve your problem immediately.
CNC Machining,Best CNC Machines,CNC Milling Machine,CNC Turning Machine
Master Prosperous Industrial Co.Ltd. , https://www.mpigroup-taiwan.com