Text/graph reporter Zhang Chen
Genetically modified foods have always received much attention. According to China's implementation of the genetically modified identification system, genetically modified products that are listed in the list of agricultural genetically modified markers and sold on the market are all required to be identified, but the reporter visited several large supermarkets in the city and found that in addition to edible oil, soy sauce products, and some soy milk powder, beans There are no obvious "transgenic or non-genetically modified markers" on the packaging of most other commodities except for labeling.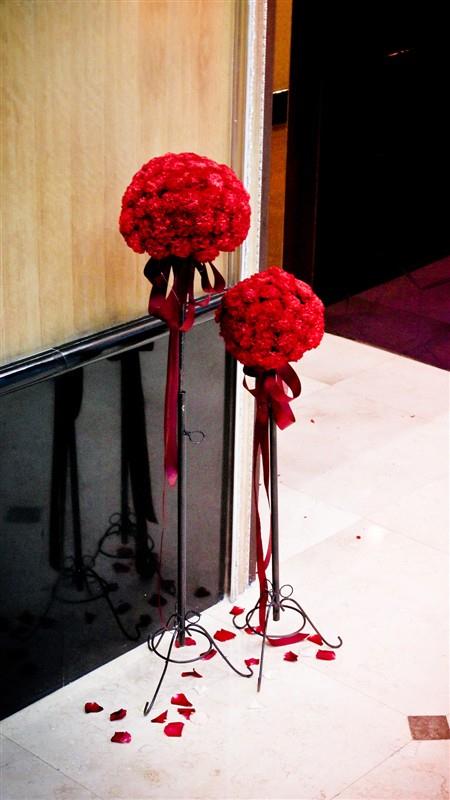 Non-GMO: Doorway Pull "Banner" Declaration
Non-genetically modified genetically modified shy
The reporter discovered at a supermarket on Zhongshan Sixth Road in the west entrance that most of the edible oils and soy sauce products sold at the supermarket clearly indicated whether or not the product had adopted genetically modified technology.
In the region where edible oil is sold, the reporter saw information about about 50% of various brands of edible blended oil and soybean oil basically labeled "processed raw materials are genetically modified soybeans".
Take a well-known brand of edible blend oil in a 5 litre bulk pack as an example, the key information in the package's ingredient list has been clearly marked as "processed raw materials are genetically modified soybeans" and "processed raw materials are genetically modified rapeseed". The reporter saw that the price of genetically modified oil is lower than the price of non-GM oil. For example, the price of the above-mentioned blended oil is 49.9 yuan, while the price of another famous brand of non-genetically modified blended oil is as high as 84 yuan.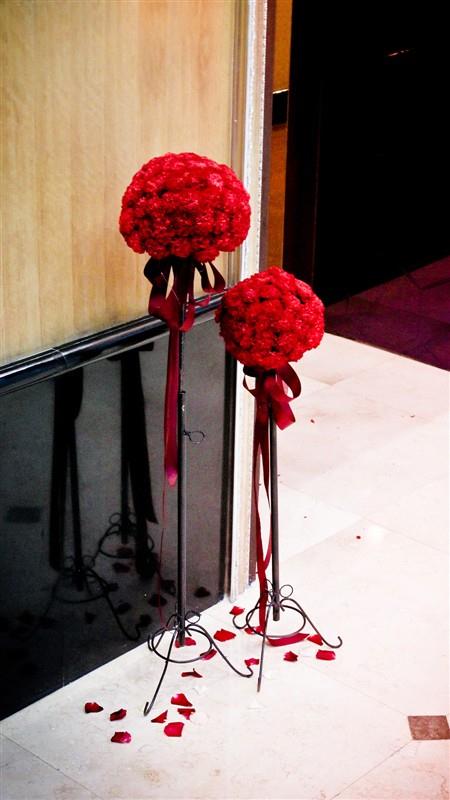 In addition to blending oil, the reporter also saw some commonly used cooking oils such as peanut oil, rapeseed oil, and corn oil in the market. There are also a few products that use genetically modified technology, but most of the rest of the products expressly This is physical press, non-transgenic" and other information.
In addition, most of soy sauce products need to be pressed with soybeans, soybeans, etc., so their packaging also states whether the product is genetically modified.
In front of the park and two supermarkets near the Fangcun subway station, the reporter learned that the situation is basically the same, its various types of edible oil, soy sauce and some soy products have already indicated to consumers whether the products involved in genetic modification.
However, the reporter carefully observed the edible oil products sold by these supermarkets and found that the manufacturer's "treatment" for the respective genetically modified products and non-genetically modified products was not the same.
Manufacturers of non-GM products are generally generously placed on the front of their labels, clearly marked with the words "non-transgenic" in large letters.
However, for some edible oils that use genetically modified raw materials, merchants have used some tricks to identify these products, making them more invisible and somewhat ashamed to see people.
The reporter observed that the front of the packaging of these genetically modified oils did not see the words "this is a genetically modified product" in the large typeface, but replaced it with a small black font in the ingredients and nutrient composition list on the back of the product. With: "Processed materials are genetically modified soybeans, genetically modified corn or genetically modified rapeseed."
A waiter in a supermarket told the reporter that some citizens would pay attention to whether or not to use genetically modified raw materials when choosing edible oils. "Of course, many customers think that genetically modified oil is not good, so the logo of the oil using genetically modified raw materials is very unnoticeable. ."
GM: Hiding in the "backyard" you look for
Seller "can't say clearly" buyer "can't see clearly"
In addition to cooking oil and soy sauce products, the reporter also carefully observed the genetically modified signs of papaya, tomatoes, rice, biscuits, coffee, and other fruits and non-staple foods.
The reporter saw that the genetically modified logos of genetically modified papayas, tomatoes, and other fruits and vegetables on the Internet are not satisfactory. For example, in a large supermarket at the west entrance, the reporter did not see whether the genetically modified logo was used for the sale of information signs for papaya or papaya; the same applies to tomatoes and ketchup. In these supermarkets, reporters also I do not know whether it belongs to genetically modified tomatoes, asking sales staff to answer is nothing more than "not very clear", "do not know", "see logo" and other ambiguous information. In addition, non-staple foods such as dairy products, rice, biscuits, coffee, etc. are even less genetically modified.
Reporters randomly interviewed some citizens in the supermarket. Some citizens are more concerned about whether or not GM technology is used for edible oil. Ms. Shen, who is shopping at a large supermarket near the Fangcun subway station, told reporters: "Often in television, what is the promotion of oil blending and soybean oil? There is a genetically modified technology, so when you buy oil, you will look at the labels."
Yang Arbor said, "I am old, and many of the labels on the packaging are unclear and I don't care about genetic modification."
As for other ordinary non-staple foods, most citizens expressed "not much attention" or "want to pay close attention and do not know how to pay attention."
Ms. Shi in the supermarket said: "Online doesn't mean that most of the papayas on the market are genetically modified. I don't know if it is true or false. There are very few signs on it. We just want to know there is no way!"
Tell you not to tell you
He has reason
Why is there still a lot of foods that are not clearly identified even though our country has already implemented a genetically modified labeling system?
According to Article 28 of the "Regulations on the Administration of the Safety of Agricultural Genetically Modified Organisms" promulgated by the State Council in 2001, "Agricultural GMOs listed in the Catalog of Agricultural Genetically Modified Organisms are identified by the production and distribution units and individuals and may not be sold if they are not identified." The "Administrative Measures on the Labeling of Agricultural Genetically Modified Organisms" promulgated by the Ministry of Agriculture in 2004 in accordance with the above-mentioned regulations of the State Council, in addition to the above-mentioned regulations of the State Council, has further included five categories of 17 genetically modified organisms in the catalogue of genetically modified markers.
Article 16 of the "Regulations on the Administration of Food Labeling" promulgated by the AQSIQ stipulates: "Chinese GM foods or legally-modified genetically modified raw materials" should be marked in Chinese in the logo, which means that they are not listed in the list of agricultural GMOs. The product should also be labeled. For example, papaya, according to the provisions of the State Council and the Ministry of Agriculture, has not been included in the list of genetically modified agricultural products, and therefore does not require identification; and according to the provisions of the General Administration of Quality Supervision, Inspection and Quarantine, if a papaya sold in a supermarket also introduces genetically modified technology, it should also be marked.
This type T-Nuts are used for climbing wall, with a good tensile strength.
We have 4 types available now.
1. Rectangular base with 2 hole, thread size: M10, barrel height: 10mm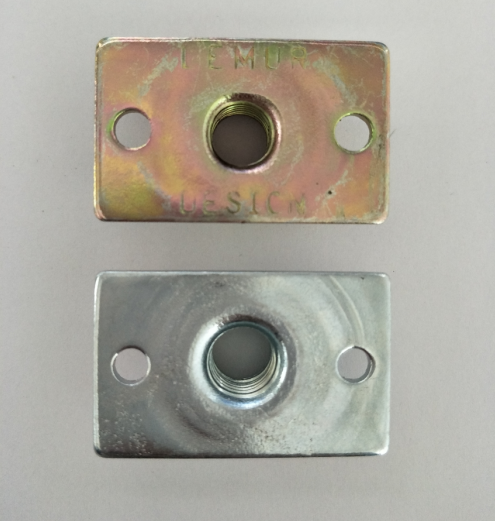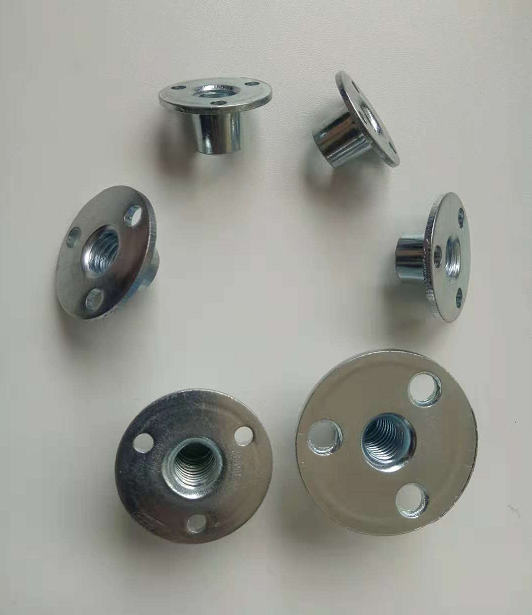 Hebei Xinyu Metal Products Co.,Ltd is a ISO9001 cerificated enterprise,which specialize in
manufacturing and exporting Furniture Nuts .Product including
Wing Nuts , Hopper Feed T Nuts , Propeller Nuts , Weld Nuts , Pallet Nuts , Locking Nuts , Rivet Nuts , Doggie Tooth Washers , Steel Stamped Parts , Hopper Feed Rivet T Nuts , Metal Stamped Parts ,
T-Nuts For Cliff-Climbing,Furniture Nuts, Tee Nut For Rock Climbing holding, Insert Tee Nut ,Middle steel Zinc Plated Stamping Wing Nut, Auto Flat Plane Weld Nuts ,
Automobile Spot Welding Nut,Customer-Made Metal Stamping Parts, Cold Heading Tee Nuts ,Stainless Steel Butterfly Nuts, Furniture Eccentric Wheel , Cam Lock Furniture Nut .
Our key strength are custom made special fasteners according to drawing or sample .We have longer and stable business relationship with well-known companies from American, Poland,Germany,French and so on.In the future ,xinyu will continue focusing on innovation special designed products,becoming your most trusted partner.
T-Nuts For Cliff-Climbing
T-Nuts For Cliff-Climbing,Cliff-Climbing Tee Nut,Indoor Cliff Climbing Stamped Nuts,Three Holes T-Nuts
Hebei Xinyu Metal Products Co.,Ltd , https://www.t-nuts.net