In recent years, China's automobile industry has achieved rapid development. As the largest user industry of machine tools, can China's automobile manufacturing technology and equipment meet the development needs of the automotive industry? Where is the gap between China's machine tool industry and developed countries? To this end, the reporter interviewed Mr. Chen Changnian, consultant of the General Institute of Mechanical Science.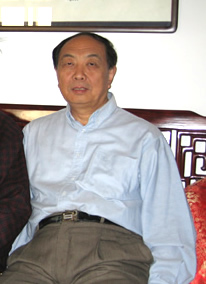 Chen Changnian, Consultant of the General Institute of Mechanical Science: Please briefly clarify the connection between the development of the automotive industry and manufacturing technology and equipment.
Chen Changnian: From a historical perspective, the market competitiveness of a national automobile industry and an automobile company depends on the advancement and cost of manufacturing technology. On the contrary, the development of automotive products is bound to accompany the development of manufacturing technology.
For example, about a century ago, the automatic line of combined machine tools dominated the production of the automotive industry with high efficiency. Due to increased competition, the automotive product replacement cycle has been shortened from a few decades to two to four years. The combined machine automatic line cannot be adapted due to lack of flexibility. In the 1980s, American auto giant Ford and the machine tool giant INGERSOLL developed a high-speed processing technology and equipment that combines high flexibility and high efficiency. The advent of a flexible automatic production line has accelerated the upgrading of automotive products. Increased efficiency and flexibility in the business. This is one of the reasons why we can see dozens of new cars coming out every year. It is also the adoption of a large number of advanced numerical control equipment in recent years that has enabled China's sedans to enter the era of flexibility as a whole, supporting the continuous development of China's automobile industry.
Reporter: You once summed up: "The problem of making equipment in China is what equipment is used." Do you think that this problem has been solved better?
Chen Changnian: It should be said that it has not yet. This is mainly due to the fact that our key equipment relies on imports or imports, such as high-precision engine cylinders, cylinder heads, and gearbox housings. More than 90% of flexible automatic lines (FTL) are imported. Chinese machine tool enterprises lack the ability to provide FTL necessary for the manufacture of modern car engines. In particular, the precision consistency and reliability of domestic high-speed machining centers are more than 10 years old. The high-precision engine crankshaft processing flexible automatic line is more than 90% dependent on imports. The domestic CNC crankshaft CNC milling machine and CNC servo grinder have a consistency of accuracy, efficiency and reliability with foreign countries for more than 10 years.
Various CNC grinding machines and special CNC grinding machines, such as: high-efficiency, high-precision centerless grinding machines, equipped with automatic loading and unloading devices to form grinding units; high-efficiency and high-precision crankshafts, camshaft CNC grinding machines, cross shaft special CNC grinding machines, etc., almost all rely on imports .
However, it must be pointed out that we also have individual national enterprises that are very competitive. For example, in the previous issue of "The Great Power", the high-speed press line of Jinan No. 2 Machine Tool was mentioned, and five have been exported to the United States. Not only that, but its market share in the domestic market has also dominated.
Reporter: What do you think is the main technical bottleneck in the development of China's auto industry?
Chen Changnian: The main technical bottlenecks in the development of China's automobile industry: First, core components (especially energy-saving and environmentally friendly engines and automatic transmissions) are subject to people, lack of independent technology, and low degree of industrialization. Second, manufacturing technology is backward, and key manufacturing technologies and equipment are externally dependent. More than 80%. In my previous article, I pointed out that China's two major bottlenecks in entering the world's automobile powers are the lack of high-end automotive and high-end engine manufacturing capabilities: general automotive stamping accuracy requires "two millimeters", while high-end automotive body stamping accuracy requires "sub-millimeter engineering." "We are not currently in control; British Cosworth company leads the world engine development in small displacement high-power engines - 1.6-liter twin-supercharged engine with a power of 500 hp. Its core manufacturing technology is thin-walled complex structural cylinder precision casting technology. It is also an advanced casting technology that we have not yet mastered.
At the same time, China's auto and parts exports increased from 2.7 billion US dollars in 2001 to 68.9 billion US dollars in 2011, an increase of more than 20 times. It is estimated that in 2020, it is possible to break through the $100 billion mark. However, due to the overall backwardness of manufacturing technology and equipment level, China's auto parts low-end products exports (low value, low profit), high-end product imports (high value, high profit), can not meet the huge demand of the international market.
Reporter: In the process of competing with foreign machine tools, in addition to vigorously developing advanced manufacturing technologies and equipment, domestic machine tools still need to be improved in service or other aspects.
Chen Changnian: In fact, the backwardness of Chinese machine tool enterprises is precisely reflected in the service, because the so-called modern manufacturing is service-oriented manufacturing. At present, the slogan issued by foreign machine tool suppliers is "We don't sell machines, we sell services", which is the "total solution" that English often says.
For example, when I visited the Sandvik Group in Sweden, I was very surprised to find that their company's annual technical patents exceeded the total of our entire machine tool industry for one year. Their slogan is "I am not selling knives, I am selling cutting technology solutions", that is, they will teach customers how to use knives. Not only that, they provide lifelong service to all customers. And these are things we don't have, we only sell blades. The previous "Great Powers" also summarized that in the developed countries, services accounted for 60%, and we only accounted for about 20%-30%.
I have mentioned before, the gap between our machine tool industry and foreign countries: First, we will only do AS (After Service), not TS (Total Solution); second, it is reflected in, we only do MT (Machine Tool), but abroad does MC (Manufacturing Cell), and the manufacturing cell also includes loading and unloading and automation, which are reflected in the service.
Potato Cutting Tool is almost a necessary Kitchen Gadget for every family . We have developed a manual potato cut for families and restaurants in combination with product availability and product material . Our products have Stainless Steel potatoes cutting tool, plastic handle Stainless Steel Potato Cutting tool. It is not rusty, durable, comfortable grip, easy to use. It also can be used repeatedly and easy to clean . Welcome to order and contact .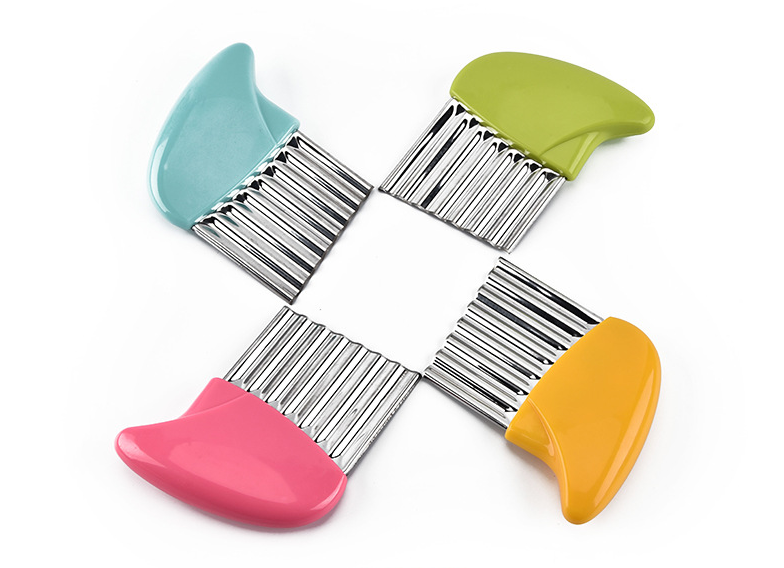 Potato Cutting Tool,Vegetable Fruit Slicer,Fries Potatoes Cut,Stainless Steel Potato Cutting
YangJiang Victory Kitchenware Products Co.,LTD. , https://www.victory-kitchenware.com